Nantucket Elopement | Cindy & Eric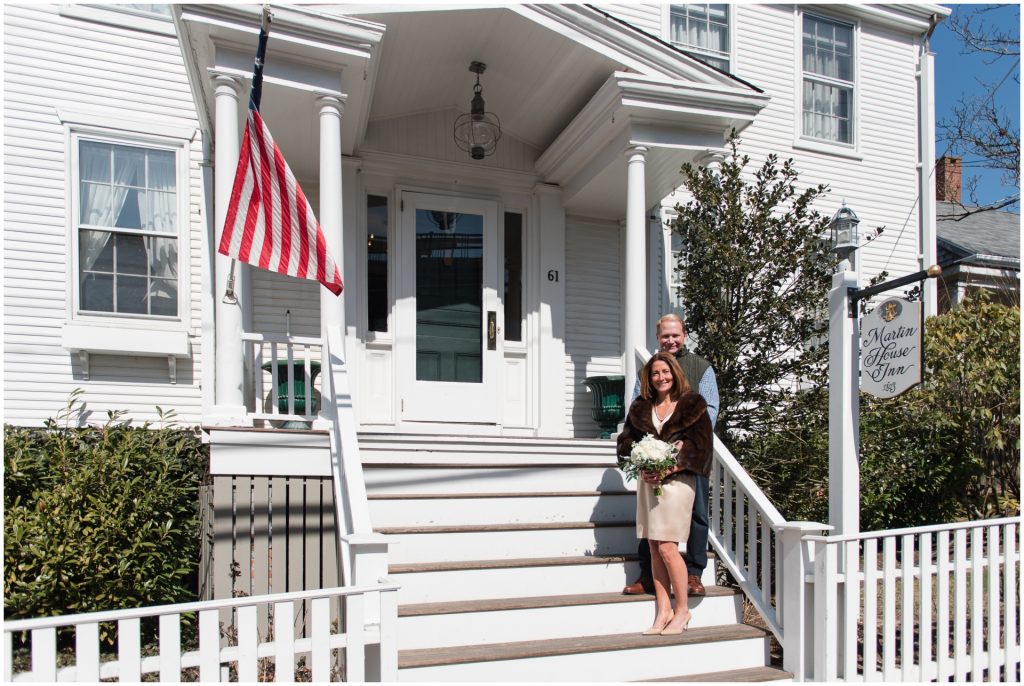 In March I had the privilege of documenting the wedding of a very sweet couple, Cindy and Eric.  Their intimate elopement took place at the Martin House Inn. Because the two chose this quiet time of year for the quaintness and charm of the off-season, they had the Inn all to themselves. In the living room, alongside the cozy fireplace, a brief yet heartwarming ceremony was officiated by Maryjane Mojer. We continued the celebration by strolling through the historic district of  Main Street and the Nantucket harbor marina. Their beautiful day concluded with a photo session at Brant Point Lighthouse.
I know you'll join me in wishing Cindy and Eric all the best as they plan their future together.