Nantucket Whaling Museum Wedding | Diana and Jeff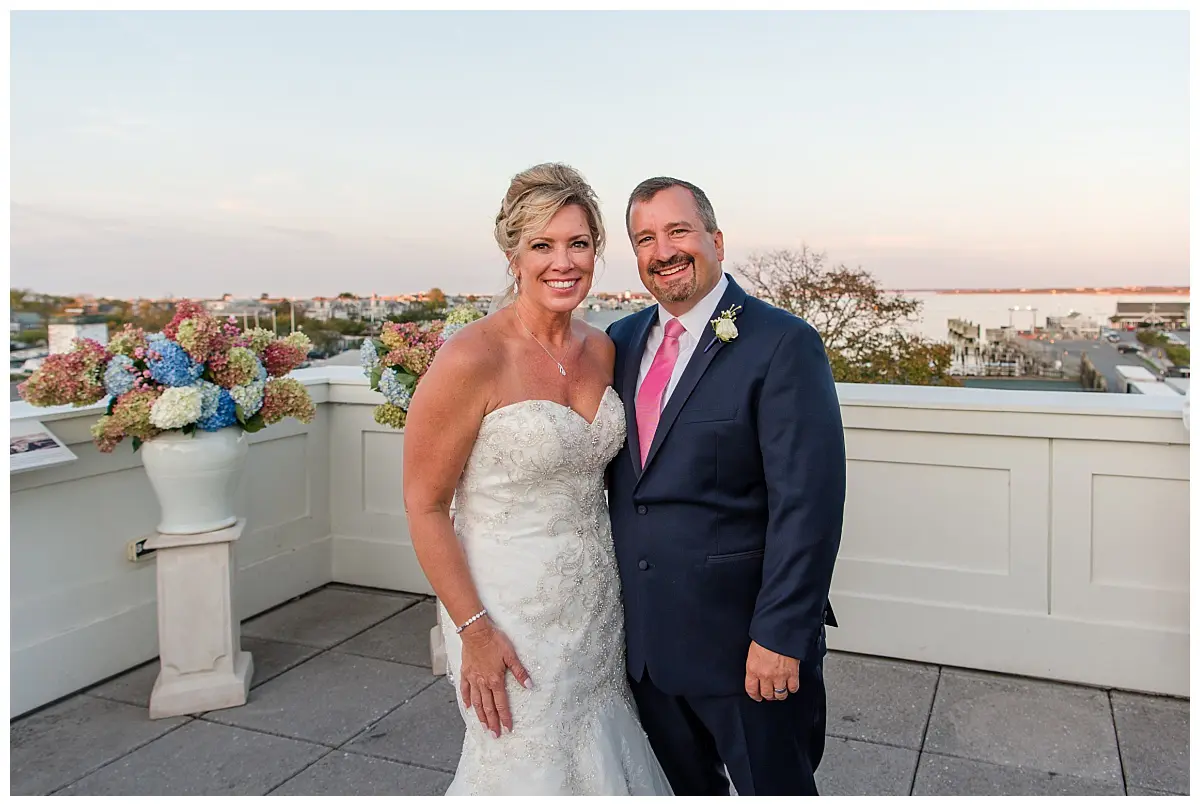 Diana and Jeff were married on a picture-perfect October day in 2019 at the Whaling Museum. During our first meeting, I knew these two were going to have a fun wedding. They have been vacationing on the island for years and they knew someday this is where they would tie the knot, as the island has a special place in their hearts.
The couple planned a "first look" at Fisherman's Beach while their bridesmaids and groomsmen, consisting of their best friends, looked on with excitement. It was as warm as a summer's day! Surprisingly, we had the beach all to ourselves. Diana wore a stunning Casablanca Cambria gown adorned with beautiful beading. Jeff looked dapper in his navy-blue Calvin Klein blazer. We continued with bridal party portraits in the heart of downtown Nantucket, as tourists and locals congratulated the happy couple.
In a sunset rooftop ceremony atop of the Whaling Museum, they stated their vows, surrounded by family and friends. The night continued with the reception inside as Diana and Jeff celebrated with their guests, encompassing deep Nantucket history.
Vendors