Surprise Wedding Proposal in Sconset | Patrick & Jordan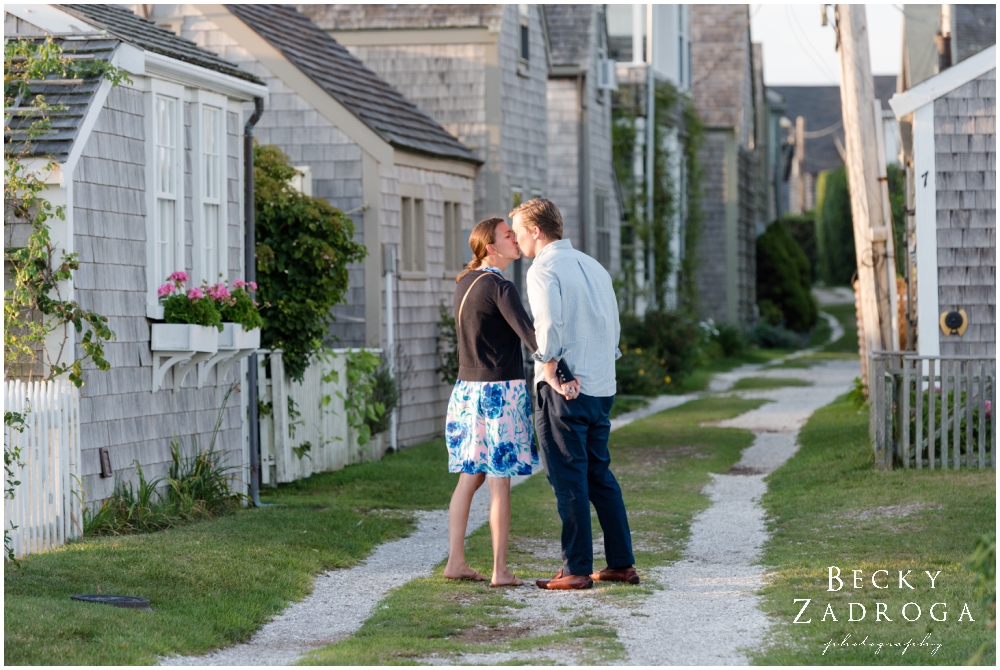 What better place to "pop the question" to the love of your life than on Nantucket Island? To make it event even more unique, why not do so among the quaint streets of Sconset? When Pat first contacted me and told me he would like me to photograph his surprise proposal to his girlfriend, Jordan, I was deeply honored. After talking through different locations, we decided that Front Street in the village of Siasconset (Sconset) was best. It would allow for me to blend in as a tourist, as this area of Sconset is very poplar for photos, and capture their special moment. As the images show, luckily had the street to ourselves. Jordan was super surprised! We continued to the beach for portraits. Jordan glows as she shows off her ring to the camera. Patrick beams with pride at his new fiancé! They continued their celebration with a romantic dinner at The Chanticleer. I wish them both happiness and love in the future.
If you are thinking about proposing, let's chat! I'd love to be a part of your story.